*Updated* 50/50 Winners!
---
---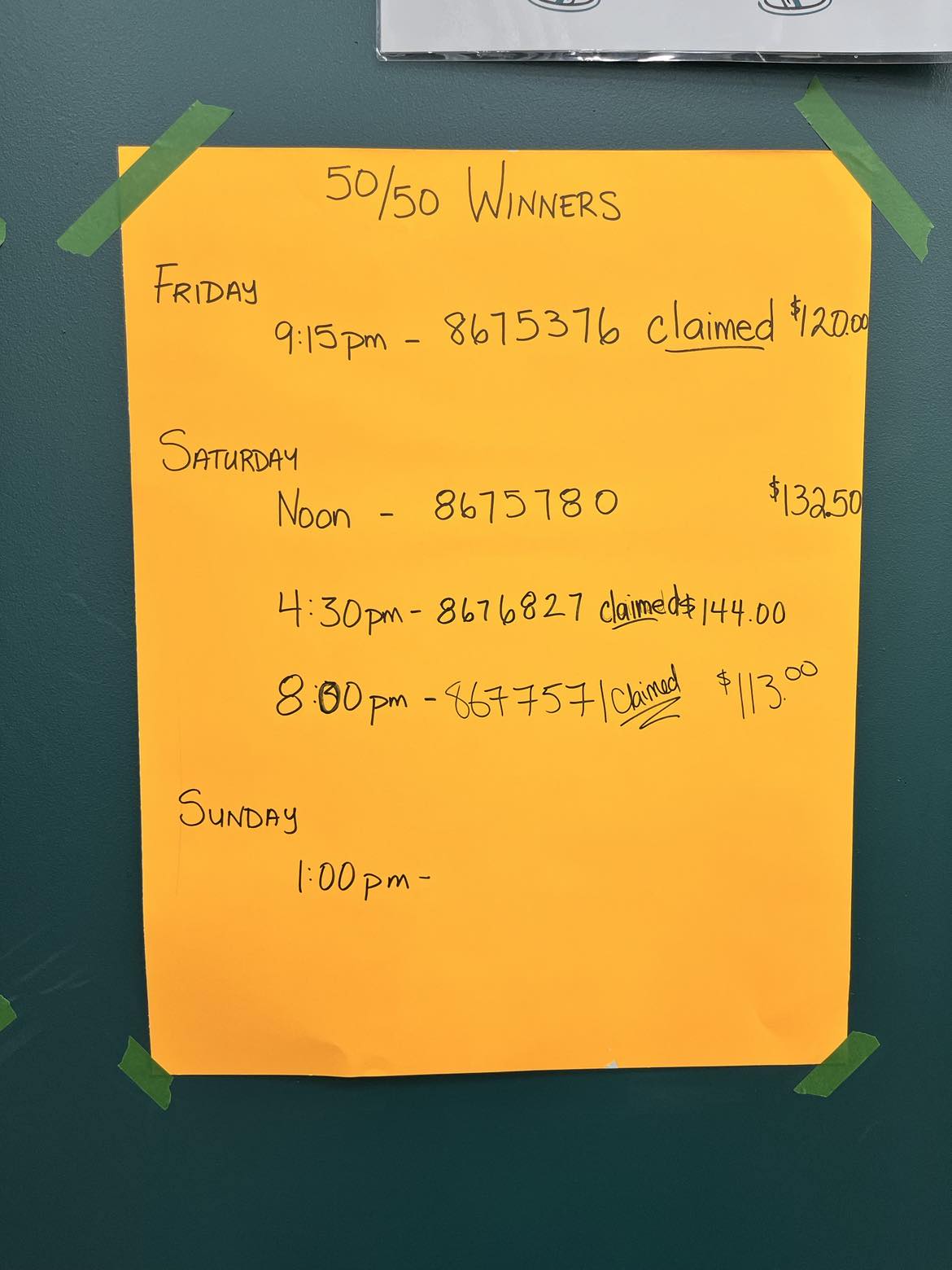 ---
Come to the Silent Auction desk upstairs with your ticket to claim your winnings!
Update: the Saturday 8:30pm draw was claimed already. Appologies, we did not get a picture for the website to reflect that this evening. Will post an updated picture in the morning reflecting such.